I made the annual trek to Chicago this year, as usual right after Thanksgiving Day, to participate in the Radiological Society of North America meeting.  I don't attend RSNA.  I "participate" in RSNA.  It's like that adage that goes something like this "There are people who play the game, while there are people merely watching the game being played, and then there are those people who have no idea that a game is being played".
I'm bringing up the adage, because I have seen it written and heard it said numerous times since the meeting that "There was nothing really new at this year's RSNA".  Anyone who actually holds that opinion must fall into that third group of people who have no idea that there is a game being played.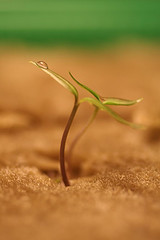 I had a number of reasons for checking out the current state of Radiology PACS.  I have clients with newly installed Vendor Neutral Archives that are now looking to replace their current PACS with a department-focused PACS that is a better fit with the VNA.  I had also recently read a very thought provoking article written by Lisa Fratt and published on line by Health Imaging on Nov 2, 2012, in which Lisa quoted lengthy comments on the state of Radiology PACS by Drs. Chang, Dreyer and Siegel.  I highly recommend reading that article, because my take away was that most of the current generation Radiology PACS, especially those in the larger booths, are not meeting the new list of expectations.
I think one of the problems that PACS vendors are having is investing development dollars at the same time they are being asked to reduce the sales price.  Today's enlightened customer is asking for new features like multi-facility and multi-PACS workflow, powerful business analytics, and EMR integration to be packaged into a department PACS that should simply focus on what goes on inside the Radiology department.  A customer that has invested in a VNA and has already "image-enabled" the EMR with a universal viewer doesn't need the department PACS to manage the data for its lifecycle, or provide the clinical viewer for the referring physicians.  We want the PACS vendors to add in the new workflow and analytics goodies, but reduce the overall price because of the removal of those applications that are no longer needed.  Apparently the call for a price reduction is falling on deaf ears.
Unfortunately that is the growing expectation among healthcare organizations that have invested in VNA and Universal Viewer solutions.  A growing number of providers believes that a department focused PACS is supposed to be significantly less expensive than the stand-alone, do-it-all model, that Dr. Chang refers to in the article as PACS 2.0.
Not only was I disappointed to learn after two days of RSNA booth visits that a department-focused PACS was merely 10% or so less expensive than the stand-alone model, but that the version of the PACS being demoed in the booths still does not include all the new goodies that are required.  That reminded me of yet another adage that was recently attributed to the new smaller packaging we see on the grocery shelves.  "Statements on the label such as New and Improved, really mean Smaller but just as Expensive."
Based on what I saw at RSNA 2012, the major PACS vendors are failing to keep up with current market requirements.  So where is that next generation PACS, the one that sticks to the knitting in the department, includes the new Workflow, Analytics and EMR integration requirements, interfaces to the VNA, yet costs a good 20% less than the PACS 2.0 models?
They were there, on the floor, but you had to know where to look.  You had to be one of the people actually playing the game.
I'm going to do something I normally don't do in my posts.  I'm going to name a few names along with the following disclaimer: I didn't do an exhaustive search so I'm certain that I missed a few vendors and equally applicable solutions.   Therefore I am only commenting on the few that I did review.
If one were to describe the technology requirements for what we shall call the ideal next generation PACS, those requirements could be divided into three distinct subsystems: Workflow/Analytics, Visualization/Diagnostics, and Enterprise Archive/Distribution.  The adoption of the VNA and the Universal Viewer are well underway, and the arguments in favor of their deployment are well understood.  As for the other two subsystems that comprise what we think of as the department PACS, the three companies that I reviewed that offer commercially available Work Flow and Analytics Packages are: Compressus, Medicalis, and Primordial.  There are numerous companies that offer attractive Visualization/Diagnostics packages, but the application suite that I reviewed was developed by Visage Imaging.  Based on what I have seen and learned at RSNA 2012, in my opinion it is now possible to construct a next generation PACS by layering one of the three Workflow/Analytics packages on top of the Visage Imaging Visualization/Diagnostics package and interface this combination with a true VNA and the Universal Viewer package.  Once again, based on what I learned and in my opinion, that combination is substantially more potent than any of the PACS 2.0 solutions that the traditional PACS vendors are offering.
In my next blog I want to address numerous technology issues that had to be addressed by the participating vendors to make this best of bread combination work (like Directory database synchronization), and discuss some of the Service Level Agreement and Support issues that still need to be addressed.
Please stay tuned.  I think the Radiology PACS replacement market just got a whole lot more interesting.